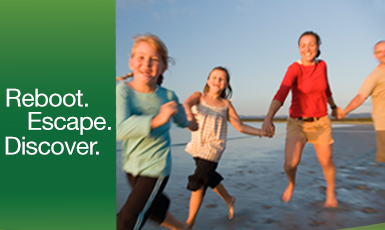 Parks Canada has it right on the front of their website.
Reboot. Escape. Discover.
But it appears you can only do these things when they want you to.
Over the last two years Parks Canada parks have had huge cutbacks to their budgets, and it is clearly impacting their operations.
In late June I took a good friend who was visiting from Toronto to the Fortress of Louisbourg during it's 300th anniversary year. I'm sure you've seen the advertising going on all year. Imagine my disappointment when I couldn't show her the entire "Fortress experience" because they were very short staffed and not all buildings were open, including the beautiful chapel which hurt for two clergy to miss. Keep in mind that the day we were there, the place was full of cruise ship visitors. I felt bad they couldn't get the full experience either.
Now there is word that the Alexander Graham Bell museum will be shutting it's doors early this season to save money. Again with more cruise ships on their way and Celtic Colours festival still to come, which brings a huge amount of tourists to Cape Breton each October.
Leah at Dream Big Cape Breton has the view from the Baddeck side in her post "what's going on at the Bell Museum?" A very good question indeed, and a good question for all of our national treasures across Cape Breton and the rest of Canada.
In her post, Leah has contact information for those who are concerned about these cutbacks. Contact them if you care, and also get in touch with your own MP. Not sure who represents you in the Government of Canada in the House of Commons? Check here.