I don't think I've come across anyone who doesn't think the strengthening our local businesses and fostering entrepreneurship will not help boost the local Cape Breton economy.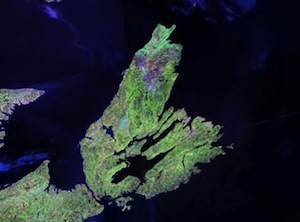 From what I've heard in regards to a report released this week from the Community Foundation of Nova Scotia, it's got people talking again about the needs of the CBRM and how to make this place attractive to young people. You can download their full report for CBRM and other Nova Scotia communities on the Vital Signs website.
But, based on conversations I've had with local businesses, we have a huge problem moving forward.
In the local industrial park about a kilometre from where I live, there are two large factories which were shuttered and sold. Well, they are for sale again. They have been for some time. The asking price for these two buildings? Higher than when they were first sold a couple of years ago. Fine, sure, they can do that.
Here's the problem. The new owners live in British Columbia and have done no maintenance on the buildings. The roofs now leak and the buildings are falling further and further into a state of disrepair. In other words, who would ever buy them?
These buildings could be fantastic community centres offering space to community groups. They could be recreation sites for youth in our community. They have so much potential.
But it's going to waste!
Who has the money to buy these buildings and then bring them back to a suitable state of repair?
And that's not all. In a conversation I had recently I've discovered another disgraceful act involving a once well respected business, that too was sold to a western Canadian buyer. This business is now being run by a local who has no experience in the industry in which this business operates. In fact, the manager has been told strongly that he is not to promote the business. He is not to seek to turn a profit!
Recently a popular restaurant closed. The details around the closure have not been made public. But I fear the same fate may be in store for that property as well.
I'm not sure at all how tax laws work in this country, but I am guessing that by holding these buildings and businesses someone is somehow making money. I guess this must be legal, but what about ethics? Are you so greedy to make a few dollars that you are willing to handicap, or worse destroy, the local business infrastructure and economy for your own benefit?
I need to know that our local leaders and politicians are aware of this and that they are working in some way to bring these valuable assets back into the hands of Cape Bretoners who are willing to turn these businesses into successful places to boost our local economy and bring families back home to Cape Breton.
Dear councillors, MLAs and MPs, I'm looking at you. Where do you stand?